Aaliyah speaks about a special song on her new Album
Her current favourite and the track she´s most proud of is a tune called «Never No More», about ending an abusive relationship. "It´s actually exciting to take on a topic. I like what it´s talking about" Aaliyah says. "If I can give women confidence to leave a relationship, that´s wonderful."
- Every 15 seconds, a woman is beaten in the USA. For as many as four million women, this battering is so severe, they require medical or police attention. But for nearly 4,000 women each year, the abuse ends. They die. (National Coalition Against Domestic Violence) Click here for song lyrics.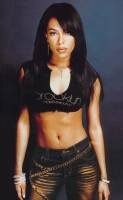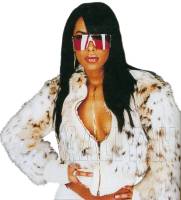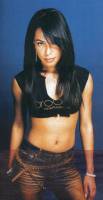 Click on small image to see a larger version.


This site keeps the memory of Aaliyah alive.
January 16, 1979 — August 25, 2001

Track listing of the new Aaliyah album:



We Need A Resolution
Loose Rap
Rock The Boat
More Than A Woman
Never No More song lyrics
I Care 4 U
Extra Smooth
Read Between The Lines
U Got Nerve
I Refuse
It´s Whatever
I Can Be
Those Were The Days
What If
Try Again

Click on small image to see a larger version.




Single release: «We need a resolution»

Video screenshot gallery








http://www.aaliyah.com
Aaliyah Forever.de
http://www.aaliyahonline.com
aaliyah.webz.cz
More Aaliyah information, pictures and screensaver at Virgin Rec., Germany.
Amazing Aaliyah tribute page (German/English) with plenty image galleries and many more video caps!